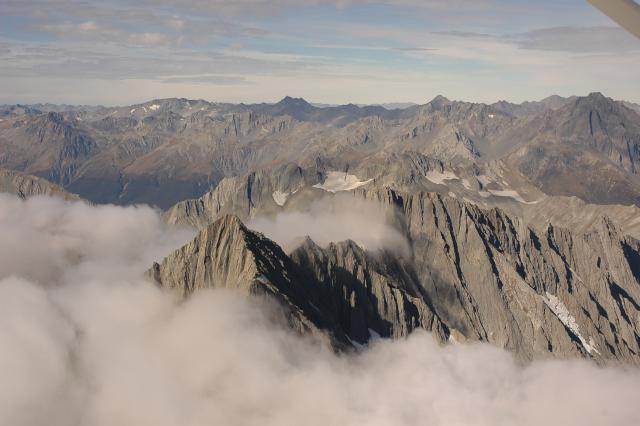 The story begins when Brian Chadwick decided to take off on the morning of 12th February 1962. He should never have done so, but he did.
The weather had been bad for several days, and Captain Chadwick had been grounded. Against better judgement the owner/operator of Air Charter decided to take the risk and fly.
Captain Brian Chadwick notified the various passengers of the official departure time… 9:50AM.
They all arrived at Christchurch Airport and met Captain Chadwick. Although the day was grey, they were lightly wrapped against the chilly morning air. Boarding the Dragonfly which had been fully loaded with enough fuel for the flight to Milford and return to Christchurch, the pilot started the engines and waved good-bye to his mechanic.
The plane taxied out onto the runway, and the twin Gipsy Major engines roared as the aircraft gently lifted into light drizzle. A mystery to haunt people ever since had begun.
Now what happened? Where did it go to? Was Captain Chadwick a qualified pilot? Did the plane crash into the sea? Or maybe it crashed into a crevasse in some lonely valley near Milford?
No-one knows the answer to any of these questions, so it's a complete mystery what happened to ZK-AFB on her last flight.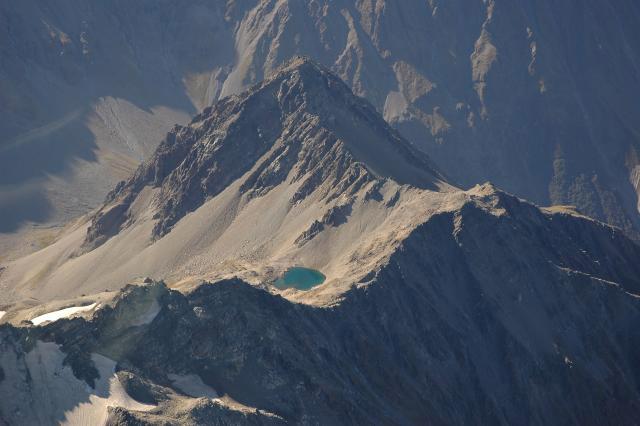 MAKE A
DONATION
TO SUPPORT
OUR SEARCH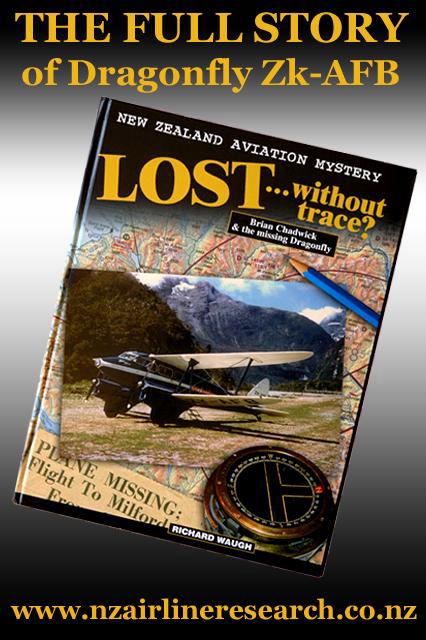 The text on this page has been sourced, with permission, from the book by Richard Waugh.
You can purchase a
copy of this wonderful
book by visiting: www.nzairlineresearch.co.nz