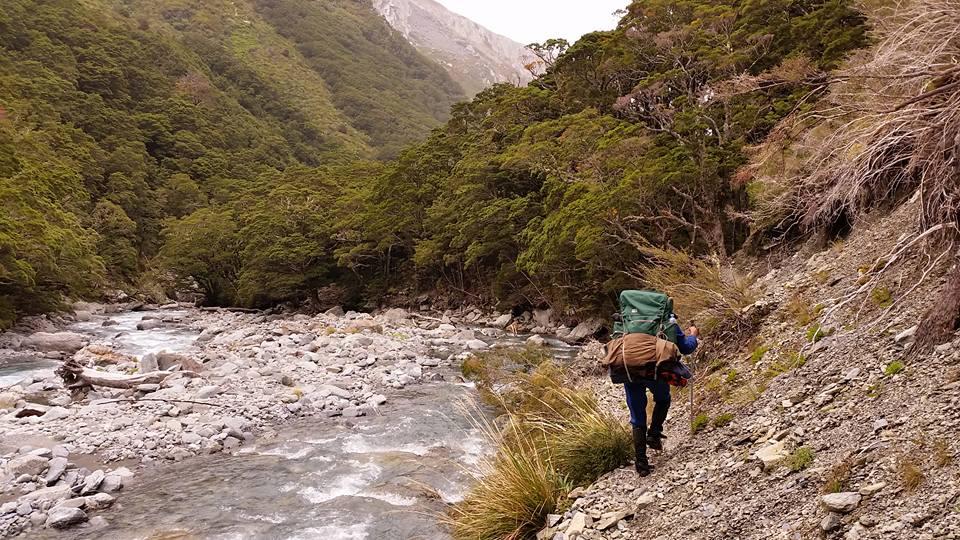 Huxley River, returning from the Broderick Hut
Adventure and our family goes hand and hand. We live life on the edge... literally right on the edge! And so it was natural for us to prepare for another expedition after the New Year.

Leaving home on the 9th February 2017 we once more went in convoy with our vintage holiday bus towing a small trailer and the LWB Land Rover towing our big car trailer with the SWB Land Rover on it.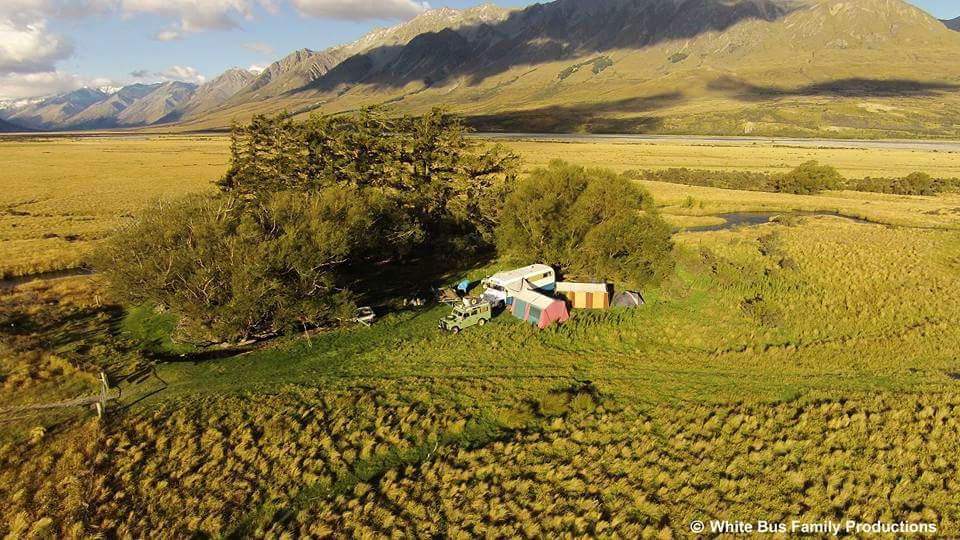 Our Campsite

This time we also took a couple of trail bikes to see if that would shorten the traveling time from our camp site up to the Huxley River Gorge.

As the old Forest Service Base Camp where we'd put the bus in the past had changed owners, the Station owners kindly granted us permission to stay on a secluded block of land with access to a small creek for our water supply.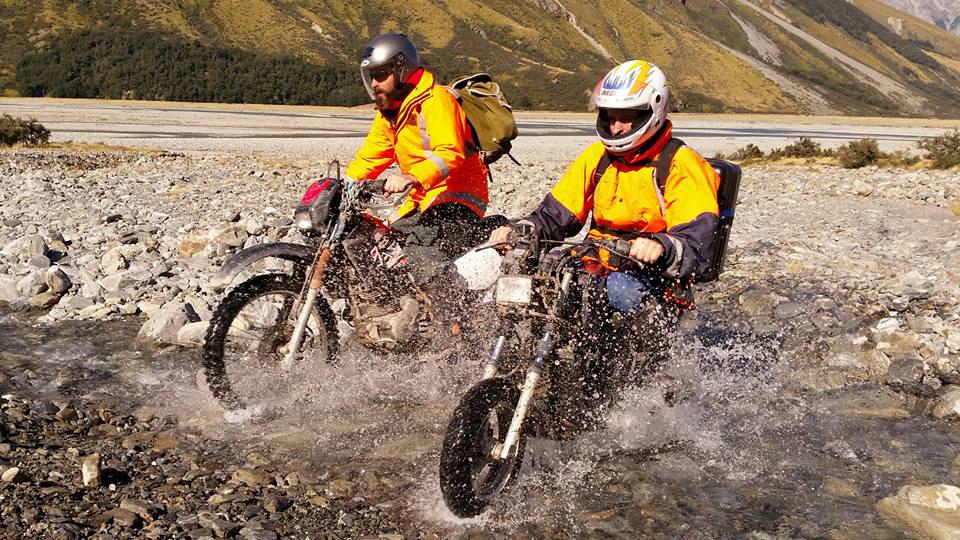 Crossing a ford on the way
up the Hopkins Valley

Taking it in turns to travel up into the search areas on the motor bikes we found the 2 wheeler bikes very quick to get up there. Many times we'd slip off on the wet greasy tracks in the early mornings, but because of the reasonably low speeds on the rugged tracks and having our heavy coats protecting us we'd just remount and carry on. It became a kind of competition to see who fell off the least!!!

I, (Adam) hiked into the Broderick Hut right at the foot of the Main Divide.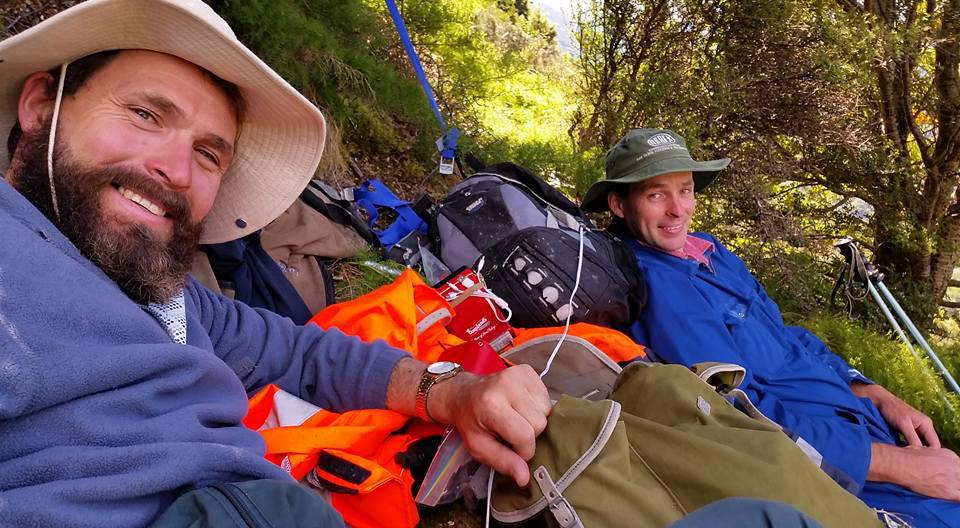 Resting... after a long climb

It was a long hard grind up a rough mountain river. And carrying two heavy packs with supplies for 4 days (and gear for any unexpected emergencies) proved too much, so I called my brother Simon on the Satellite Phone. He decided to walk in next day and help me carry our equipment out.

We climbed various ridges, searched specific areas and looked for any signs of human intervention. But we were unsuccessful this time.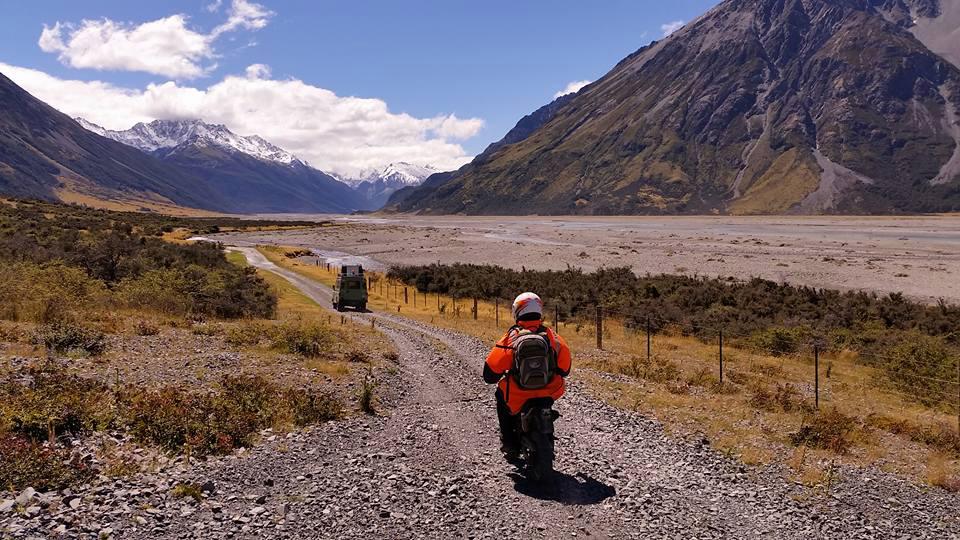 Making our way up the Hopkins Valley

It's such huge country! We had certain areas to home in on this time, but in each of those areas we failed to find anything.

We spent 3 weeks at Lake Ohau, arriving home on the 2nd of March exhausted but at peace we had covered some more of the search area.

This isn't a fast process. There is no short cuts. We plan to keep going each Summer for as long as it takes. But the further back in that we get, the more difficult it becomes.

Next season we may look at using horses to get our gear in nearer to where we're searching. We have to do something... but we'll spend the winter mulling over what methods we'll use next time.
In the meantime, out there somewhere, there is a lonely crash site where only the mountain wind blows. God willing we shall find it some day and bring closure to the families of those missing.

Until we find them... we shall forever search!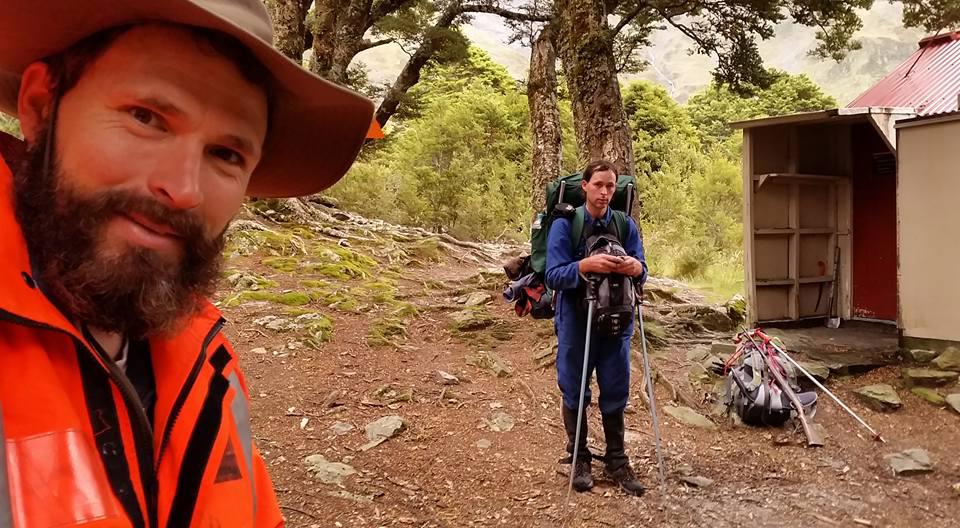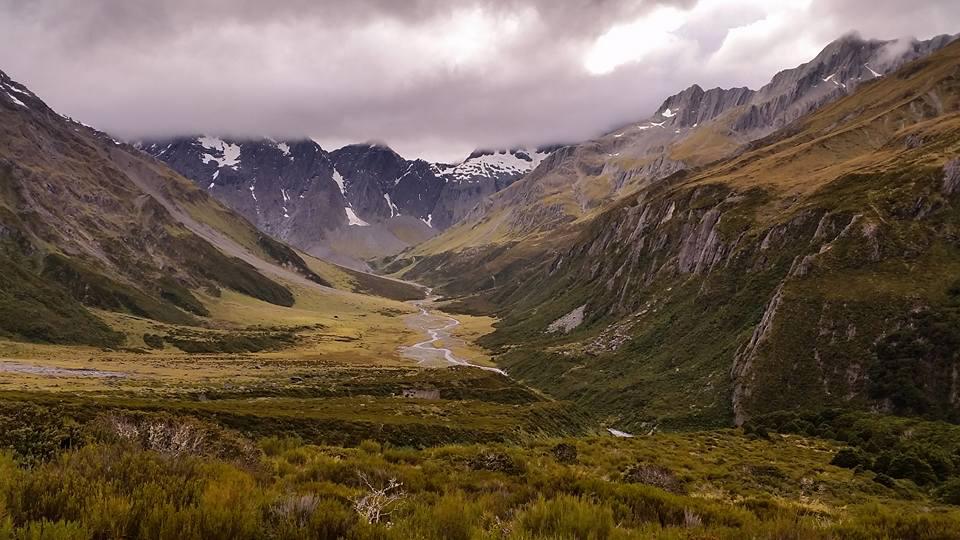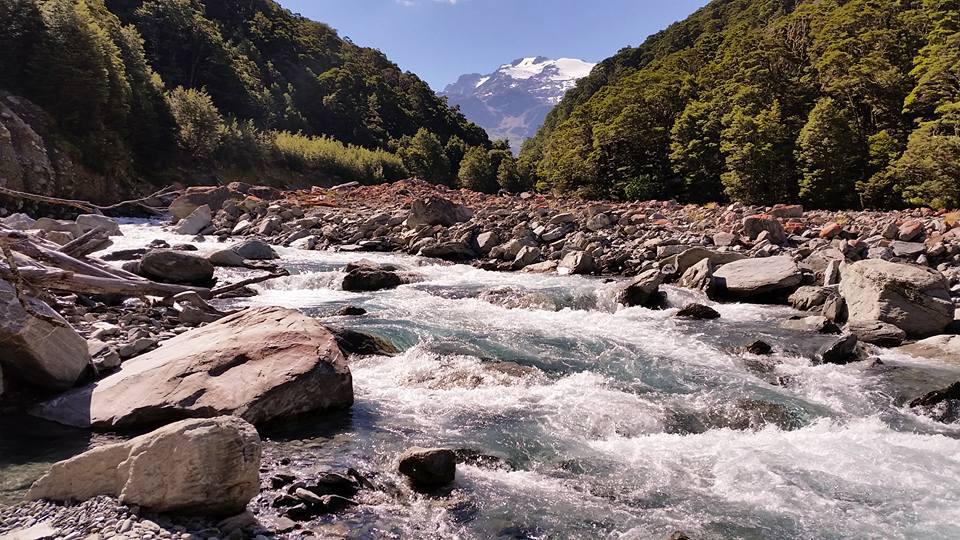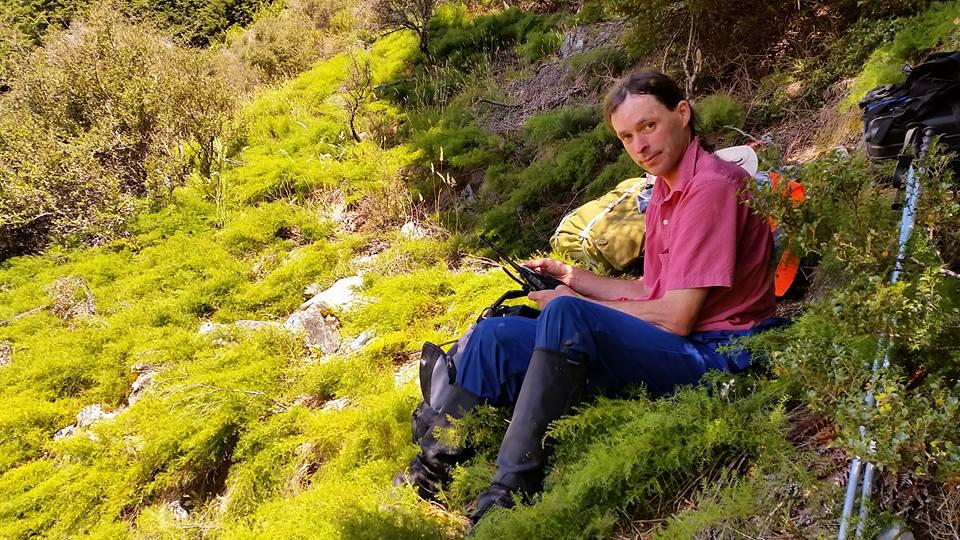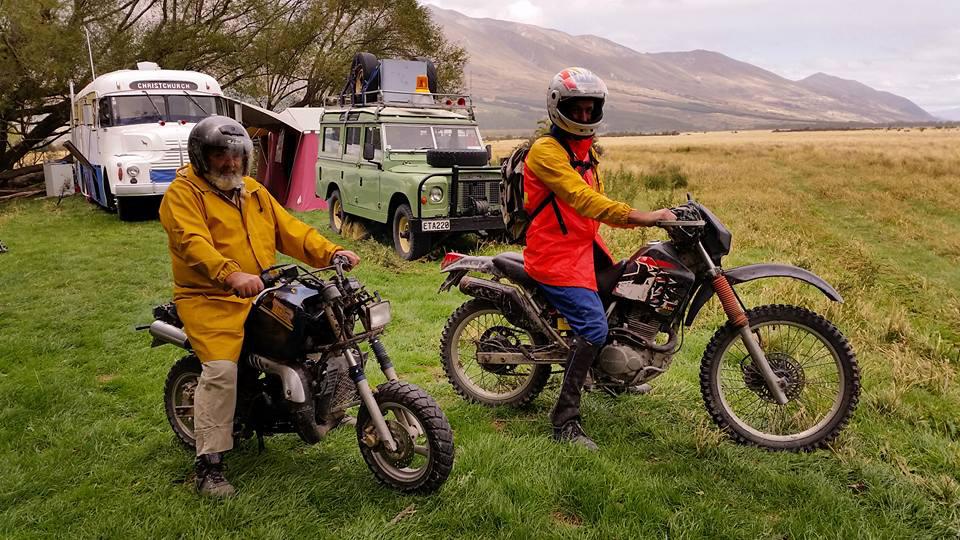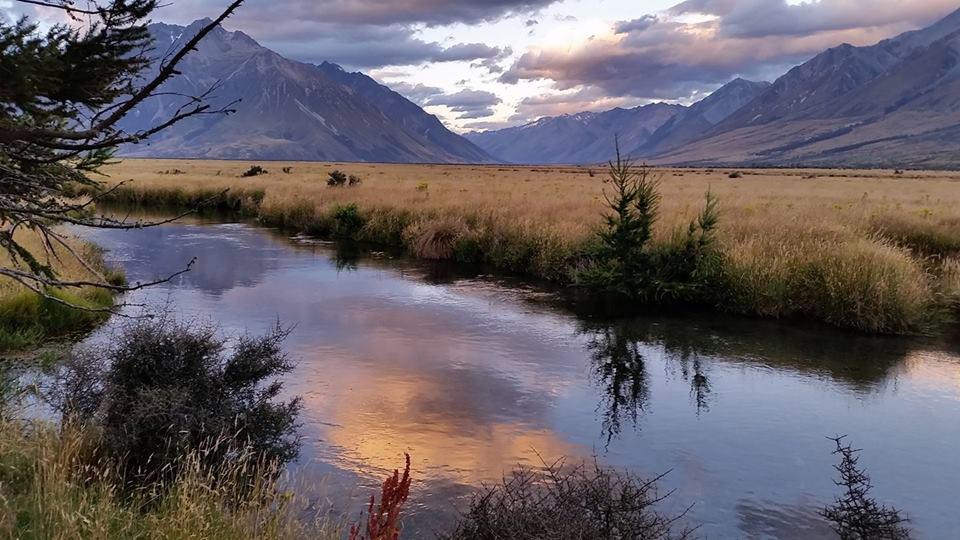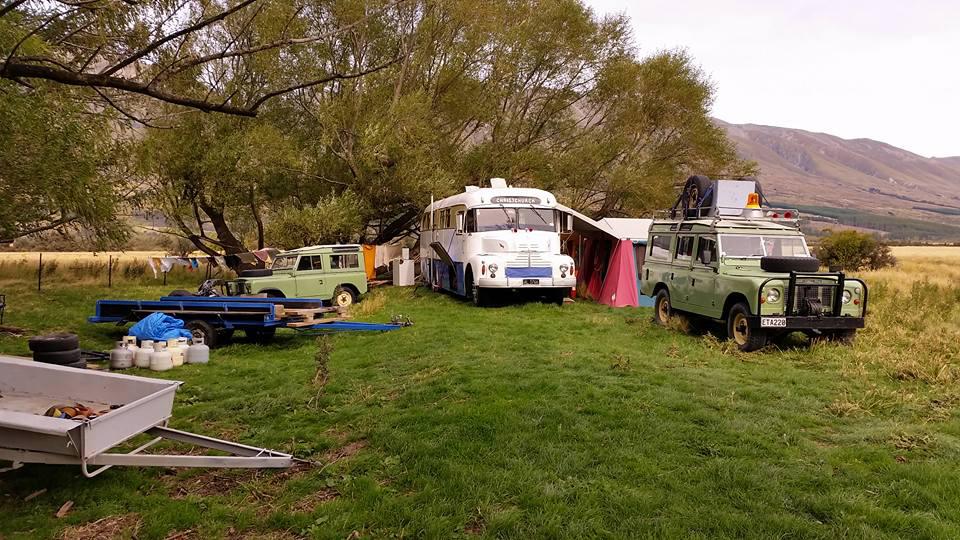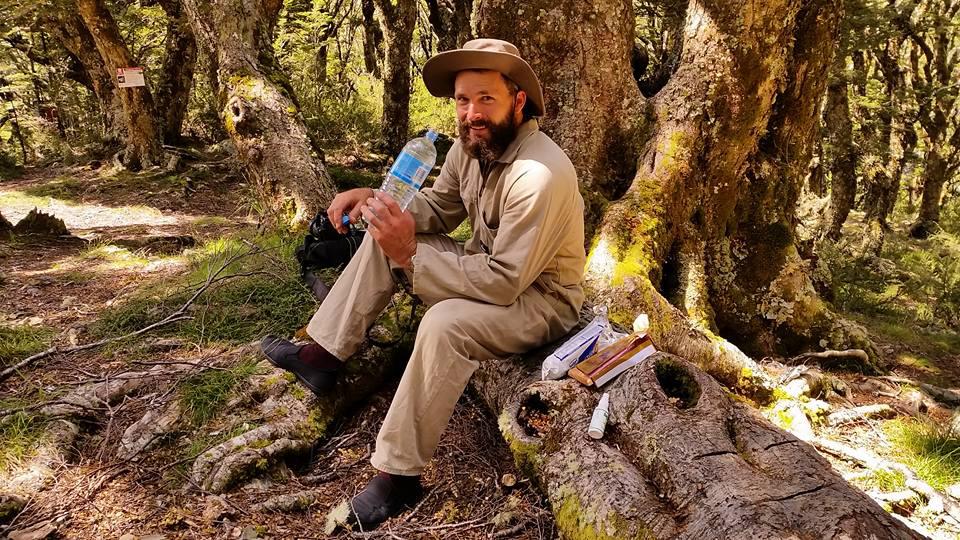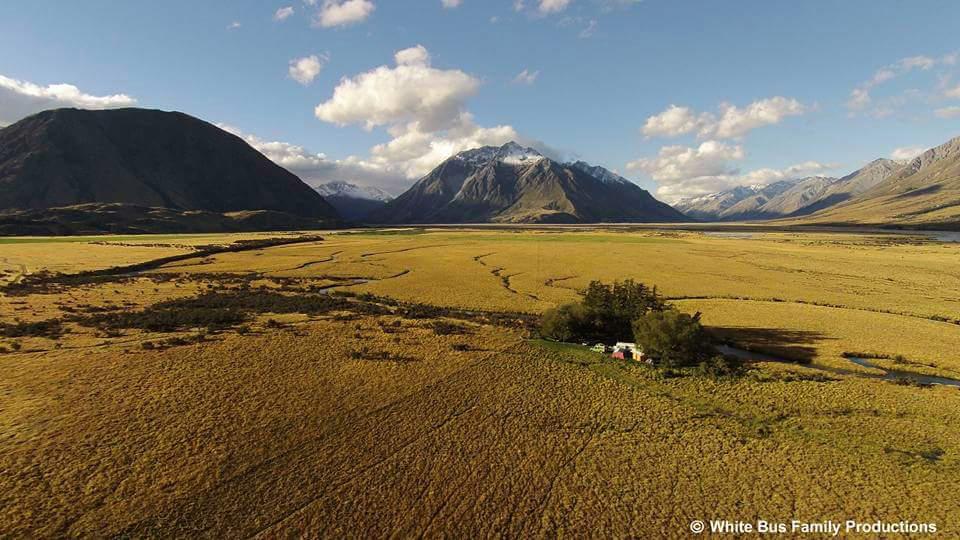 An assortment of highlight photos taken during our 2017 expedition
MAKE A
DONATION
TO SUPPORT
OUR SEARCH
Hover the mouse over a photo to read more, or click on any of the pictures to enlarge.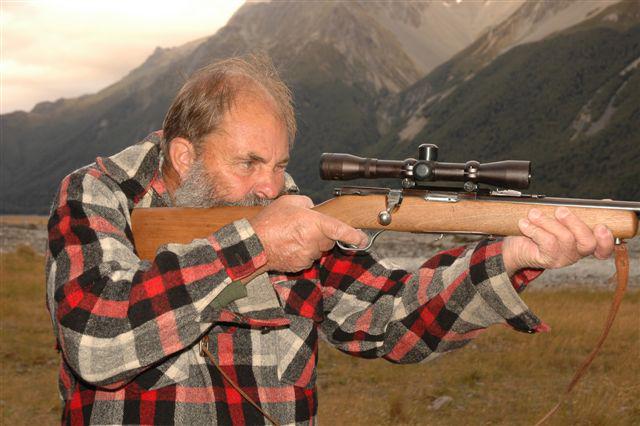 Bobbie having a "shot" with the .22 rifle one evening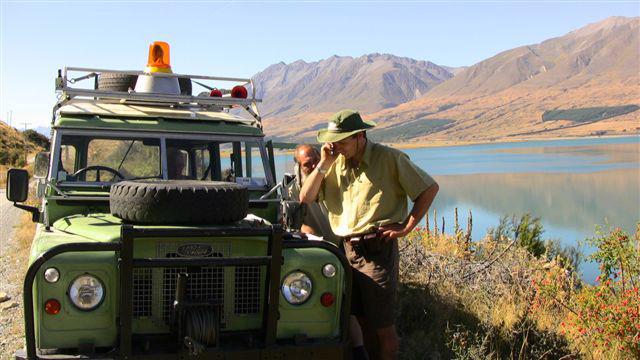 Paying bills by the roadside near Lake Ohau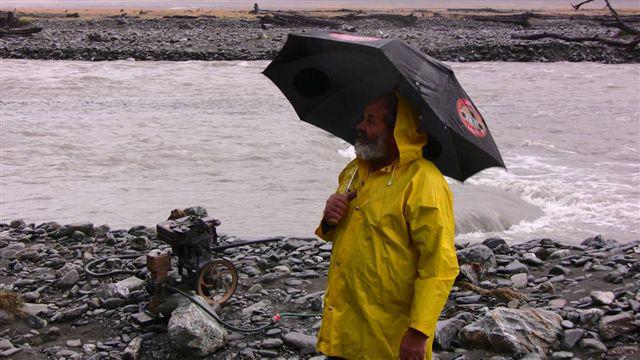 The river in flood. Notice how the Dam is under water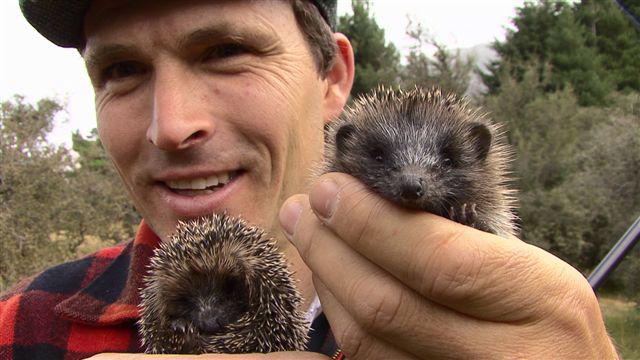 Adam with some baby Hedgehogs found while rabbit shooting