WE PROVIDE THE FOLLOWING SERVICES:
Aerial Camera Hire
Have you ever wanted to see what your house looks like from the air? Selling a property? Want a different angle for your wedding?
Wedding Videos
Capture those special memories at your wedding
Disc Duplication
Copy your DVD, CD or Blu Ray disc to another disc the same. Any amount considered
Film Transfers
8mm, Super 8, and 16mm Movie Film transferred to DVD or Blu Ray disc
Graphic Design
Flyers, Brochures, Posters DVD slicks and much more
Event Filming
Rallies, Events, Festivals or Corporate Functions... we cover them all
Media Production
Promotional, Educational, Product or Corporate DVD's produced to order
Web Design
Easy to navigate websites made to your own requirements at reasonable rates
WORLD PLOUGH 2010
AND METHVEN VINTAGE CLUB 21ST ANNIVERSAY RALLY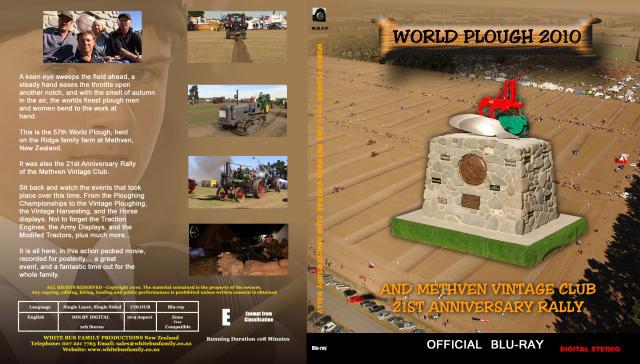 Blu-ray :108 Minutes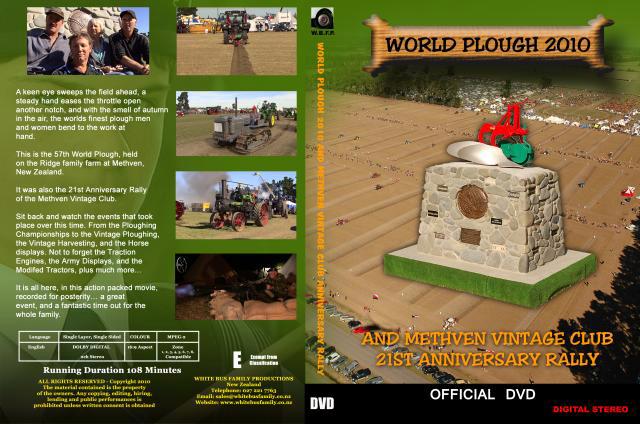 DVD: 108 Minutes

AVAILABLE NOW!!!
More information can be found on the ALL VIDEOS page

Did you want to know the stories behind some of our videos?
Click here to find out more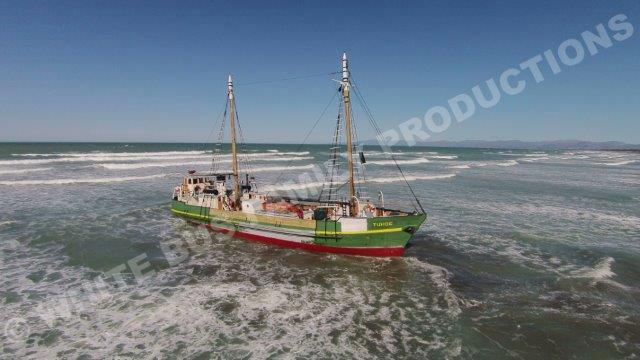 This picture shows the MV Tuhoe minutes after she grounded
September 27th 2015 was a tragic day for Kaiapoi with the loss of the historic MV Tuhoe on the Waimakairi River bar.

We were tracking the MV Tuhoe with a Drone out on the bar when it ran aground. It is clearly seen in the footage that the ship cut the corner before stranding. The vessel entered the river quite some distance to the south from the channel. This video was made available to the investigation team, but for some reason there appears to have been a complete cover up!

It's surprising that they're suggesting a wave hit the ship and turned it. Because our video shows the vessel turned well out off the bar, then kept a straight course until it ran aground. It swung round a bit later once it was firmly stuck. The question begs to be asked, why was an anchor not dropped as soon as the vessel became stranded. Because they had about another hour of tide to play with, and an anchor would have stopped it moving up the beach. One coastguard boat was about a km out to sea, and another was about level with the lagoon (which is across from the Kairaki Beach Yacht Club). Why were they not with the MV Tuhoe? The video of the grounding of MV Tuhoe is going to be made public in the very near future for the express purpose that history is kept truthful.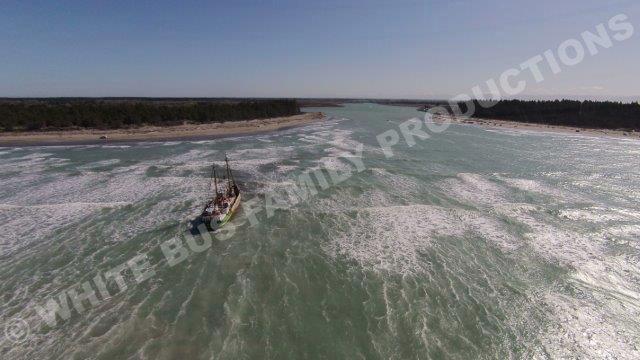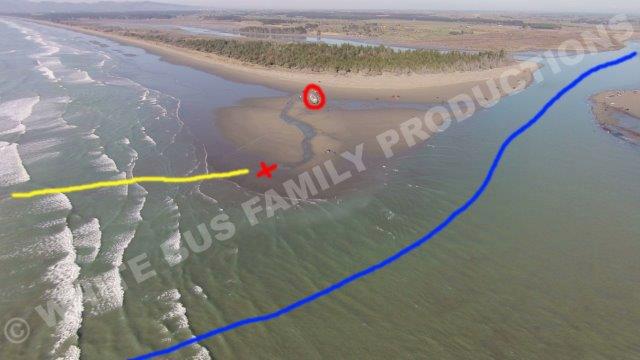 The picture at left shows how far off the channel the boat is. And the right hand photo shows the deep gouge the propellers made as the vessel made her way up the beach
As journalists documenting events, we believe we have a moral obligation to remain honest, truthful and unbiased at all times. We are not seeking to accuse anyone... we just want the public to know just what really did happen on that fateful day. It's our duty to the people of the future... and we couldn't sleep knowing we agreed to a lie.
QUALITY VIDEO AND DVD PRODUCTIONS
Here at WHITE BUS FAMILY PRODUCTIONS we create quality productions on various topics like Railways, Traction Engines, Natural History, Vintage Videos, Action Videos, Rally Videos and much, much more!
We specialize in many fields. This is what makes our productions so unique. From Graphic design to Event Filming or Training video production, we do it all. Our family is proud to work together, producing master pieces that will live on for generations to come.

All of our titles are available on Region Free DVD

DO YOU WANT YOUR WEDDING PRESERVED ON BLU RAY?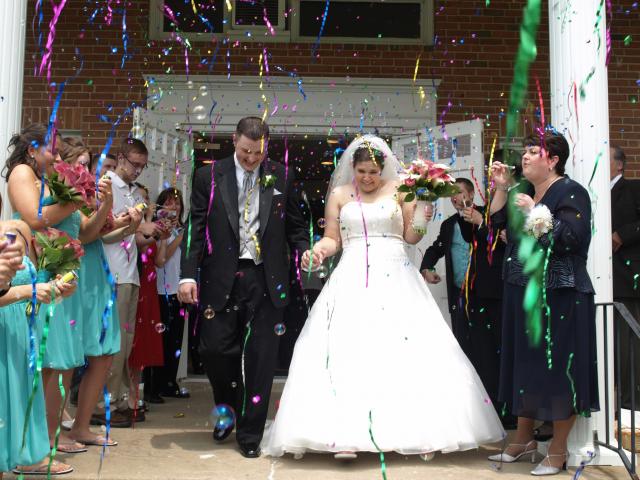 Don't delay... we can help make your special day a memorable one. Click here to find out more, including prices
The Dragonfly Mystery
In 1962 a Dragonfly aircraft (ZK-AFB) went missing in NZ with 5 people on board. The location of the crash site remains a mystery. Come with us as we attempt to find the 'plane, and piece together what happened on that fateful day.
Click here for the full story


The Kingston Flyer
The Story of a Train and a Man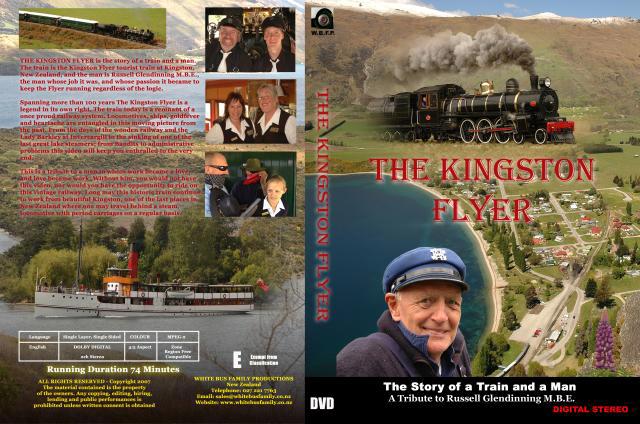 PLEASE CLICK HERE FOR
MORE INFORMATION
AVAILABLE ON
DVD!