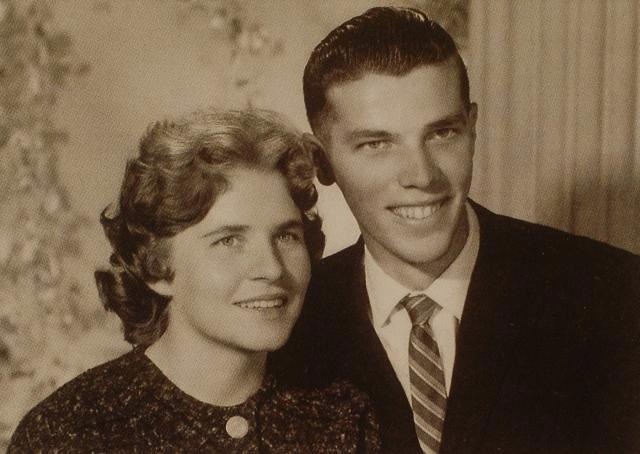 Elwyn & Valerie Saville
For 5 people to die in an aircraft crash, amid forbidding mountain ranges, deep chasms and treacherous glaciers, it is tragic, but when a young newly-wed couple on their honeymoon are aboard the stricken flight, it's truly heart-wrenching.
Elwyn Saville was born on 8th October 1941, the third of five children at Casino, New South Wales, and was taught at Casino High School, before leaving to work as assistant farm manager at the Wahroonga Sanitarium and Hospital in Sydney.
The Saville family were Seventh Day Adventist. Elwyns brother Barrie said, Elwyn was quite impulsive but a loving and thoughtful person, very attached to his family and very generous.
Valerie Gay Bignell was born on 27th June 1939, the second youngest of twelve children to Fred and Jessie Bignell of Tokomaru Bay, north of Gisborne, NZ. Her father Fred was a foreman and slaughterman at the local freezing works.
Valerie went to Tokomaru Bay School until was 14, whereupon she attended the New Zealand Missionary College (later known as Longburn College) near Palmerston North.
After working as a Typist in Gisborne, NZ, she moved to Australia in 1959 as some relations were there, and worked as secretary-clerk at the Adventist Sanitorium.
It was at the Adventist Sanitorium in Australia that Valerie met her husband to be, Elwyn Saville. By mid 1961 they were engaged and planned to be married in New Zealand. They got extended leave from their jobs and left Sydney by air on 21th November 1961.
They were married on Monday 4th December 1961 at the Seventh Day Adventist Church on Cobden Street, Gisborne, by Pastor Jack Hankinson.
After a 10 day honeymoon, they stayed with family and friends at various locations before arriving to stay with Ron and Gwineth Isles of Woodville Street, Christchurch, on Thursday 8th February 1962. This is where they passed the last few nights of their lives… finally arising to be told at 8:30AM Monday 12th February 1962 that the flight was on. They were hurried to Harewood Airport where Captain Brian Chadwick and the other 2 passengers awaited there arrival.
Unwittingly the young pair boarded the doomed plane. They little knew they were to meet their maker that very afternoon.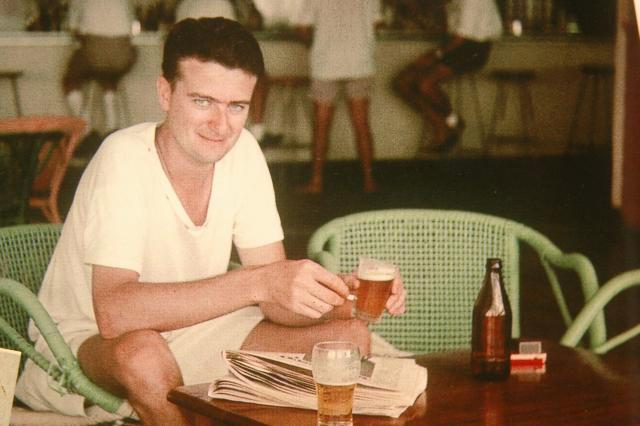 Louis Rowan
The son of Bill and Lucy Rowan, Louis was born on August 3rd 1936 in the family home at Granville, a suburb of Sydney, New South Wales where his father worked as a railway employee.
Bills first wife Mary had died some years before and Louis was the third child of Bill and Lucy, and Bills eighth child.
Louis first went to Blessed Oliver Plunket Parish School, Harris Park, then to Marist Brothers, Parramatta, and finally enrolled at St Benedict's Marist School, Broadway, in 1949 for his final three years at school.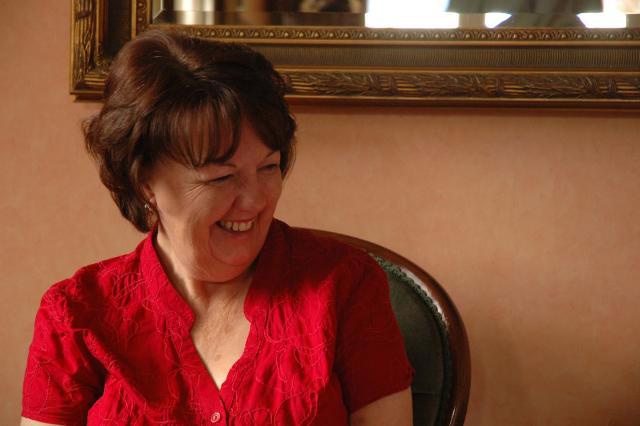 Louis Rowans baby sister Marie Gibson at
Croydon House in 2008
After completing an apprenticeship in cabinet making, Louis made a career change by going into stores work. He worked for several major companies in Sydney's western suburbs.
The years 1955-57 saw Louis Rowan complete his national service.
John Rowan, Louis Rowans brother, said that Louis was a very out going and popular man, with lots of mates and friends… very generous by nature and a willing helper to anyone who needed it. Louis played Tennis regularly and kept himself very fit.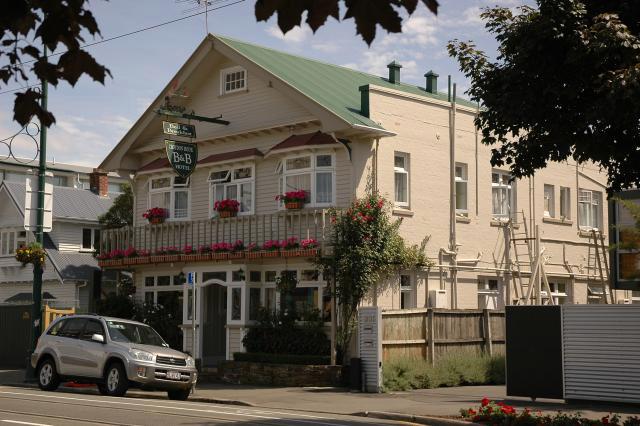 Louis, 6' 1tall, lean and about 170 pounds, arrived in Wellington, NZ, on 24th January 1962. After going on tours and attending race meetings in the North Island, he finally boarded an NAC Viscount on 5th February 1962, and flew to Christchurch, where he booked into Croydon House on Armagh Street.
By the 10th of February Louis had booked a flight to Milford with Air Charter Ltd. But owing to bad weather conditions he awaited the phone call from Brian Chadwick, the owner/operator of the airline to say the weather was suitable and trip was on.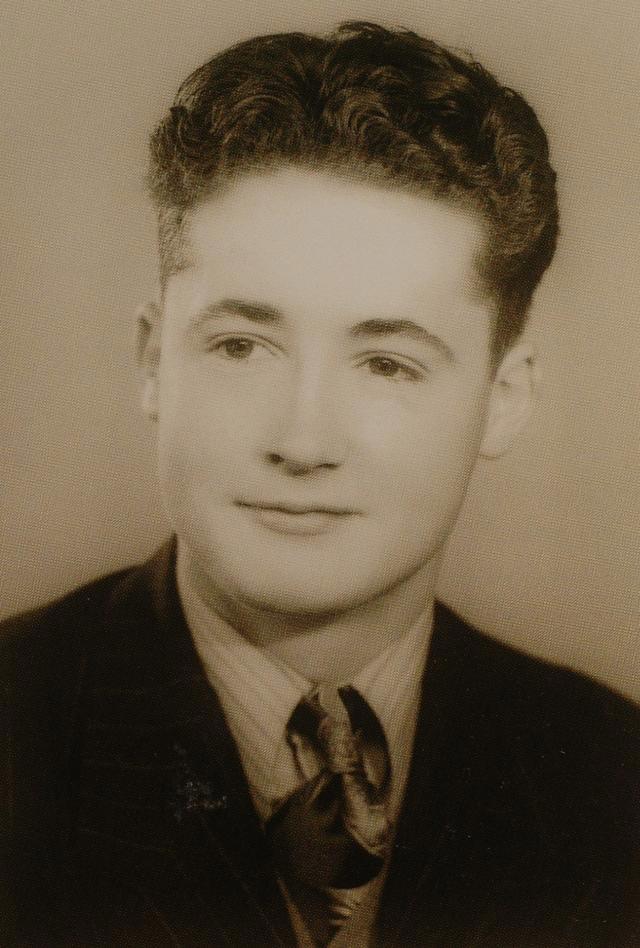 Darrell Stanley Shiels
Darrell was born on the 15th October 1928 at Junee, New South Wales, the youngest of three children to Warrie and Doris Shiels. Darrel's father worked on the railway.
Birchfield Public School was Darrell's first place of learning, followed by Drummoyne Boys High School.
His older brother, Allan Warren Shiels served with the RAAF during World War 2, and was killed in action on 19th June 1944 in England when the plane he was in crashed.
A Tennis player and a keen musician whose favourite pastime was playing the Piano, Darrell Shiels was a clerk in the office of Tooth and Co Brewery in Sydney.
Darrell was an unmarried man who lived with his mother at Balmain, Sydney, whilst working at Tooths Brewery.
He was Catholic and had many friends.
Arriving in Christchurch soon before Christmas 1961, Darrell became a permanent boarder at the New Windsor Private Hotel in Christchurch.
After finishing his breakfast on that disastrous Monday, Darrell received a phone call from Brian Chadwick to say the flight was on… and little did Shiels realise that he was joining 4 other people on a trip, not to Milford as planned, but out of this world.