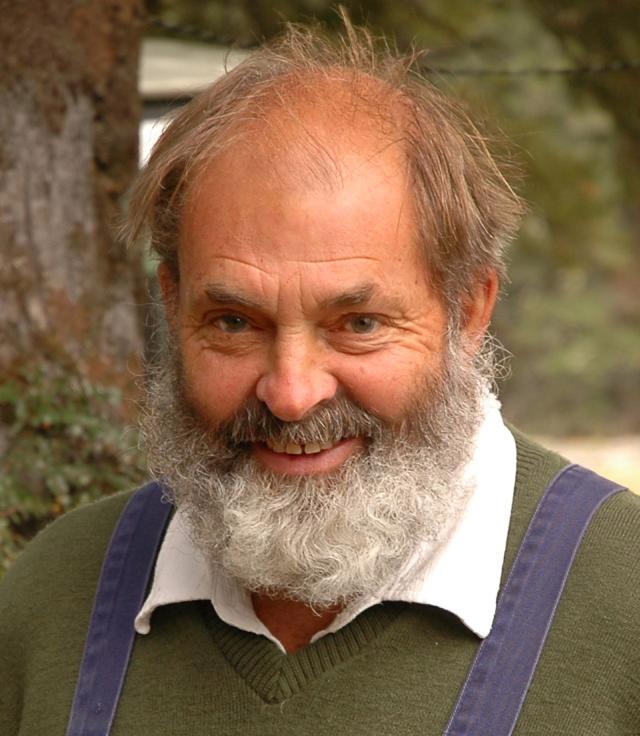 Bobbie Reeve
Father, our Chief! He is first and foremost, the one who makes all the final business decisions in our family. He spray paints all our restoration projects including our Land Rovers, trailers and caravan. Skills include: Director, Camera Man, Photographer, Video Editor, Panel Beater and Spray Painter (Trade), Cooking, Welder (Gas), Mechanic, Gardener and Handyman... and last but not least, Father! (that's a tricky job I assure you!) Also enjoys hiking, climbing, railways, aircraft, old vehicles and equipment.
WHO ARE THEY:
Long ago when the boys were young, Bobbie and Llynnelley had a dream for the future. They did not like the conventional idea of parents working away from home, 8am to 5pm, 5 days a week and not having enough quality time with their families.

They wanted to bring up their children in a way that would make them capable of anything the world threw at them. Bobbie could not see that it was possible unless he was on call 24 hours a day to help guide them.

So after much thought and consideration their father gave up his job and stayed at home with his family. Adam and Simon were both Homeschooled by their parents from a fairly young age. After various novel attempts at keeping bread on the table, Bobbie finally struck something he was comfortable with. The Film Industry. Starting small, it slowly, over the years, became larger and larger, until Simon and Adam grew up and could help with the running of the business.

Today the whole family takes a hand in its operation.


WHAT IS IN A NAME:
As they travelled a lot in the early days in a vintage bus, a 1952 Leyland Comet, they had become known as the White Bus Family... as the bus was mostly white.

So it wasn't very hard to find a name for their business... White Bus Family Productions.

It sort of states what they are... a family working together; a rare thing indeed today in this world of broken families.

They regard working together as very special and treasure it deeply.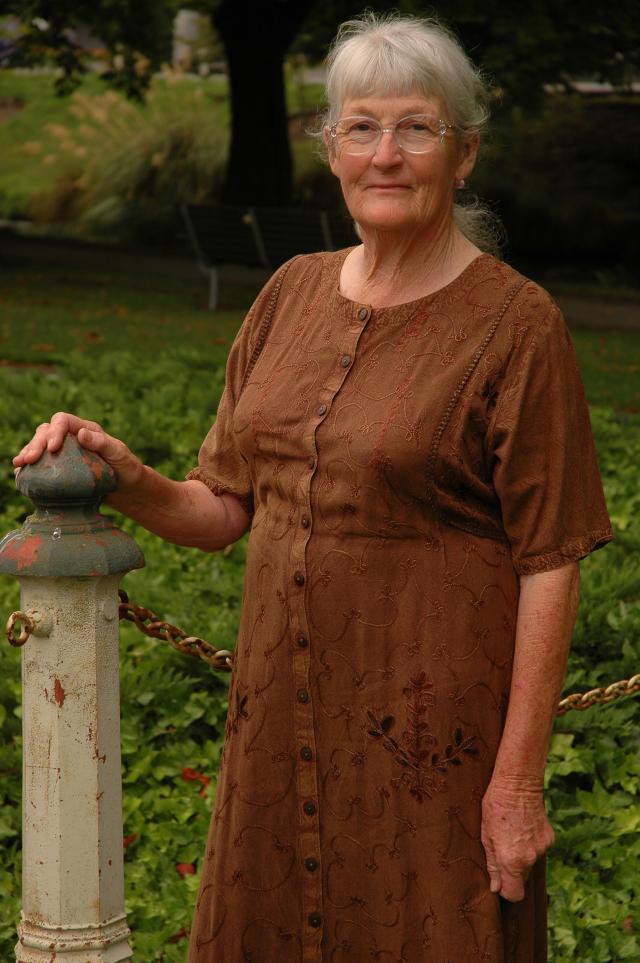 Llynnelley Reeve
Mother, the most important part of our family! Without her, our family would be a smelly uncared for bunch of scruffy urchins only fit for a wash tub!!! She is our Mother... what more can I say? Everything that a Mother does, our Mother does... and MUCH more! She looks after us and makes sure we are presentable to the public... Mother enjoys pottering in our rambling old world cottage garden, mending, knitted rugs, photography, camera person, history, hiking, old vehicles and equipment. Her greatest hobby must be chattering with people... she would surely win a record for that! And finally, I don't think anybody else on earth can cook quite like my Mother does. What she bakes always tastes simply gorgeous!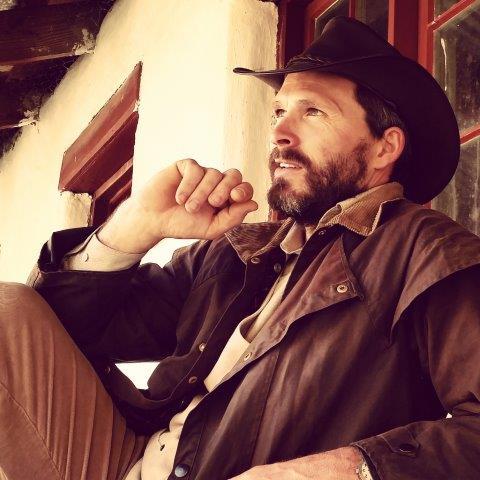 Adam Reeve
I look after this website. Skills include: Webmaster, Computer Technician, Photographer, Graphics Designer, Camera Man, Video Editor, Cook, Panel Beater, Welder (Gas), Gardener and Handyman. In my spare time I also enjoy hunting/shooting, hiking, climbing, history of all kinds, trout fishing, vintage cars, going for walks with my dog, old equipment (whether tools, machinery, cutlery or furniture), sailing and boating. I am also the Public Relations person in our family. I take most of the business related phone calls, and make many of the final decisions regarding job requests. If you want us to cover an event, I'll be the one you will probably want to talk to about it.
OUR GOAL:
Well, we are just a family, an ordinary New Zealand family, who saw a way of doing something different in the film making world.

Whenever we make a film the very first thing we do is, we always look to see how we can make it different.

Now that is very important! Each one of our films is special because of the way in which we prepare, film and edit it.

For not only are we, at times, the actors, we also are the ones involved in the filming and later on, in the editing!

We enjoy making these films for you, and if you receive some enjoyment out of watching them, we can cheerfully say that all the hard work has been worth it!


PRODUCTION:
All of our videos are digitally produced with Stereo sound and are mastered on HD. Not only that, we use four, sometimes six cameras to get all the action. Our videos are edited on high tech computers with the latest in digital editing software.

Blu-ray has arrived! Keep a watch for our new releases... they will eventually be available on Blu-ray as well as on standard DVD.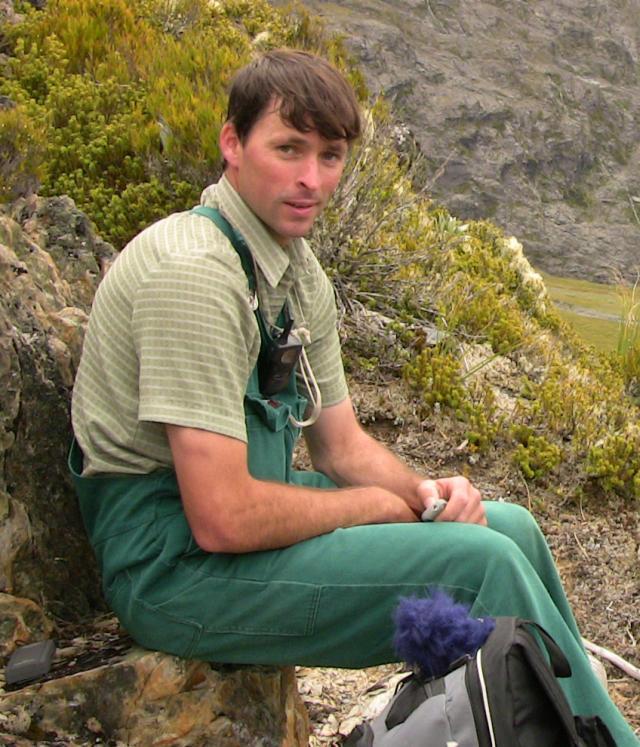 Simon Reeve
Simon is the one whom we all rely on the most. If something breaks down, rest assured it'll be Simon who fixes it! If we are doing an interview Simon will normally be in charge of a second camera, or holding the reflector. If a microphone or a plug breaks down, Simon can fix it in a jiffy with his portable soldering iron. The fan belt in our LWB Land Rover broke one day... and Simon made up a tempory fix to get to the garage... from a piece of rope! As Mother says... every family needs a Simon! Skills include: Photographer, Camera Man, Electrician of just about every type, Welder (Arc and Gas), Gardener, Mechanic and Handyman. Also enjoys collecting all kinds of intriging things for his museum. He likes railways, aircraft, boats, hiking, climbing, and old vehicles and equipment.